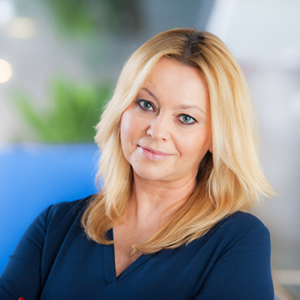 Ladies and Gentlemen,
2017 was a successful year for the oil industry. Favourable macroeconomic conditions, with average annual oil and gas prices far above expectations, and effective measures taken by the Polish government to combat the 'grey market' were among the key drivers of oil companies' growth.
Grupa LOTOS took full advantage of the favourable market conditions, delivering record-breaking financial results last year. The Company's strong performance was also appreciated by investors, naturally resulting in a rise in its capitalisation.
The Management Board of Grupa LOTOS managed to markedly reduce its debt and improve cash flows from operating activities. For the first time in a decade, LOTOS also paid a dividend.
As part of a plan to remodel its corporate structure, Grupa LOTOS established LOTOS Upstream, a company dedicated to managing the Group's upstream operations. It was a key development for the Group, contributing not only to the consolidation of its upstream business, but also to Poland's energy security at large.
In early 2017, LOTOS commenced implementing its strategy for 2017–2022, which is focused on financial stability and development. The Management Board remains committed to delivering these two objectives. In 2017, Grupa LOTOS devoted a lot of effort to the EFRA Project, a key deep crude oil processing upgrade of its refinery. As at the end of 2017, the project was 90% completed.
What is important, Grupa LOTOS invests in innovation. In order to meet market challenges and attain its goal of becoming the leader in implementing innovations on the Polish market, it develops electric mobility initiatives and focuses on key projects in the field of alternative fuels.
I hope that 2018 will see LOTOS continue its robust performance and strong growth in key areas.
Yours faithfully,
Beata Kozłowska-Chyła
Chairwoman of the Supervisory Board
Grupa LOTOS S.A.